Switch ON Delay Timer Circuit Diagram
Power ON Delay Timer 
If You Want to switch on any Load After Some Moment Or Some Duration Then You Can Use this Timer Circuit. This is Tested.  Timing Can be Adjusted By Adjustment of Preset. 
This circuit is very useful in the Protection of Any Load. A Device Can be Damaged By the Sudden Unstabilized Current or Voltage flow Through Whole Circuit. Some time Mains Voltage Take Some Moment to Stabilization. 
So If You Connect a Delay Timer, then Timer Stops The Current Flow For A Fix Duration, and After That, It Allow To Pass The Current.
2N2222 is more suitable At the place of Q2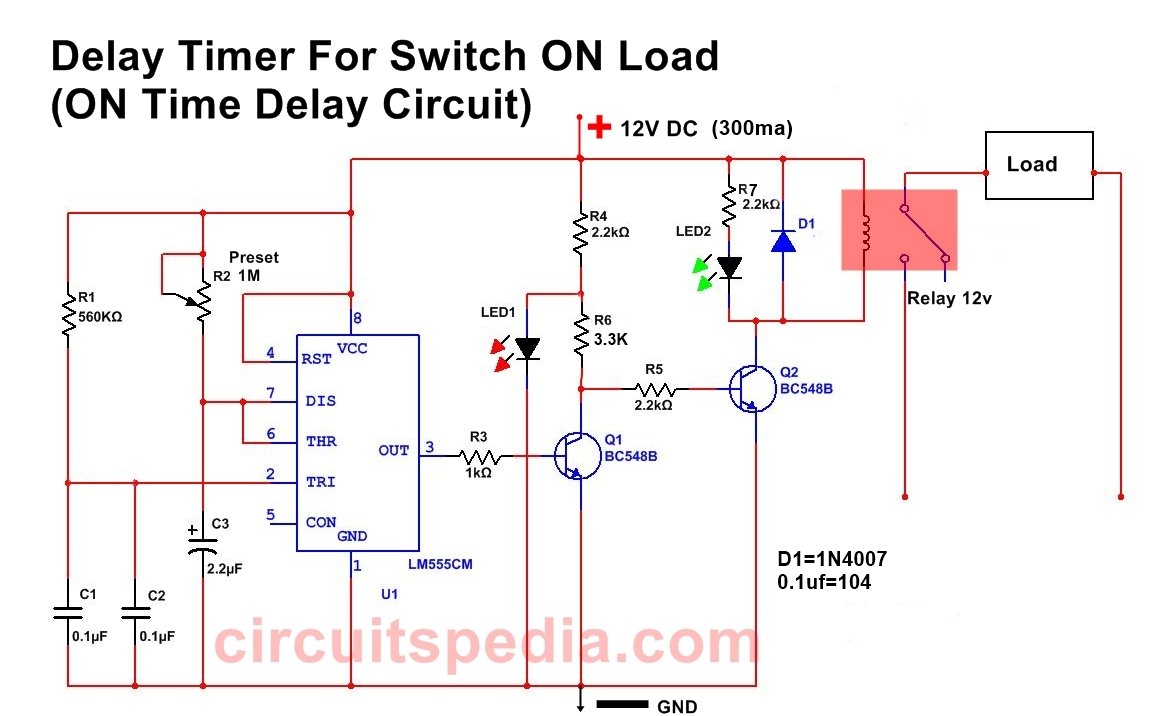 Also Read