Here I am presenting some Most using and popular automatic stabilizer circuit diagram.
3 relay stabilizer circuit diagram
These are the following schematics diagrams of most using stabilizers. you can troubleshoot or construct a stabilizer by using the following circuit diagrams. this circuit diagram includes 2-relay, 3-relay with IC and without IC and with high voltage auto cut.  All are diagrams of the automatic stabilizer.
All chassis ground is connected together and this is also connected with DC negative supply (DC ground).
This circuit uses a total of 4 relays and one LM324

op-amp comparator

ic. 

2 Relay automatic stabilizer circuit
This circuit was made using the one 358 comparator IC and 2 relays.

3 relay stabilizer circuit
This automatic stabilizer circuit is made using a total of 3 relay but there is no IC used .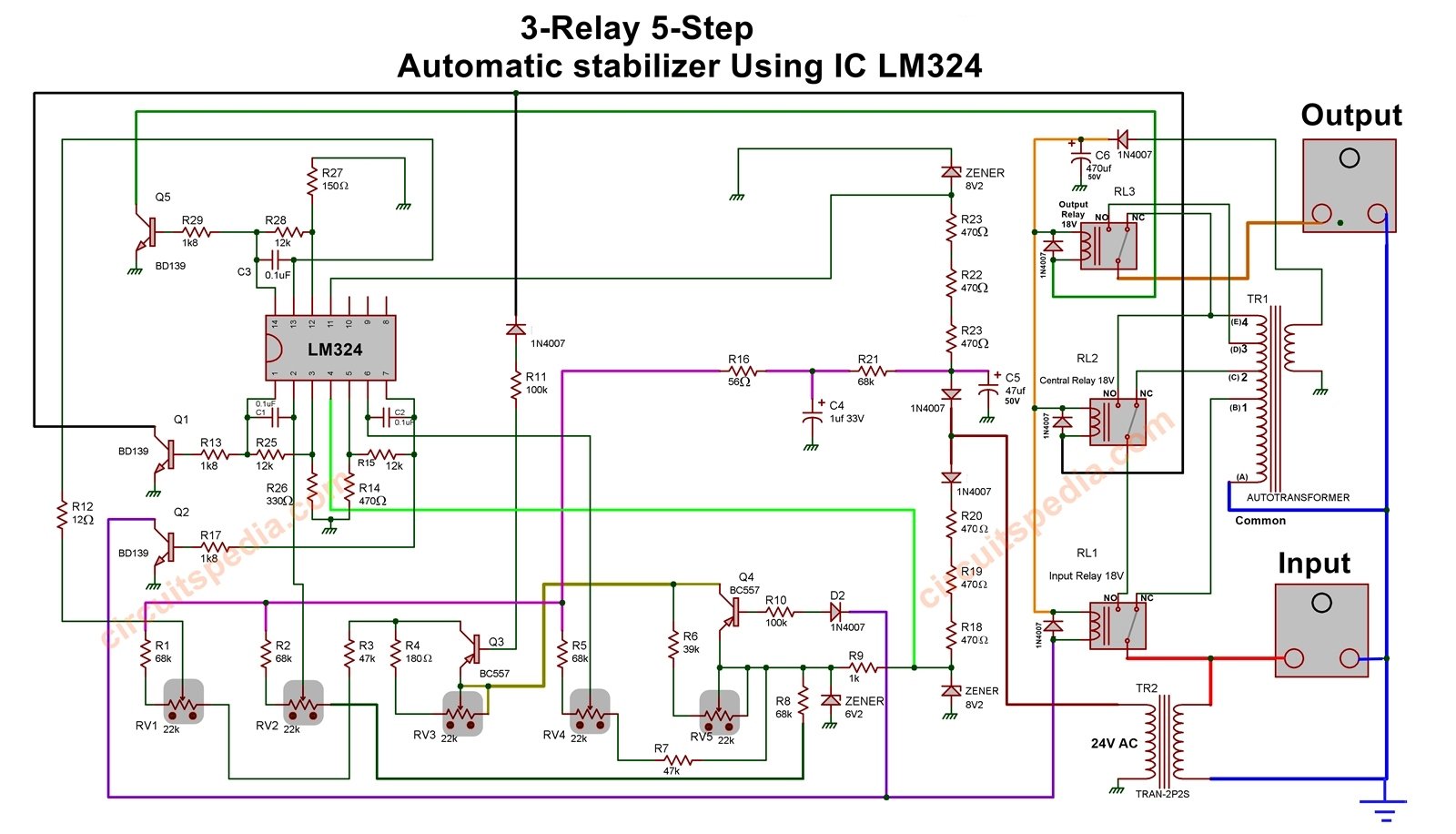 Related Post