Here I am presenting some Most using and popular automatic stabilizer circuit diagram.
3 relay stabilizer circuit diagram
These are the following schematics diagrams of most using stabilizers. you can troubleshoot or construct a stabilizer by using the following circuit diagrams. these circuit diagram includes 2-relay, 3-relay with IC and without IC and with high voltage auto cut.  All are diagram of the automatic stabilizer.
This circuit uses total 4 relay and one LM324

op-amp comparator

ic. 

2 Relay automatic stabilizer circuit
This circuit made using the one 358 comparator IC and 2 relay.

3 relay stabilizer circuit
This automatic stabilizer circuit is made using total of 3 relay but there is no IC used .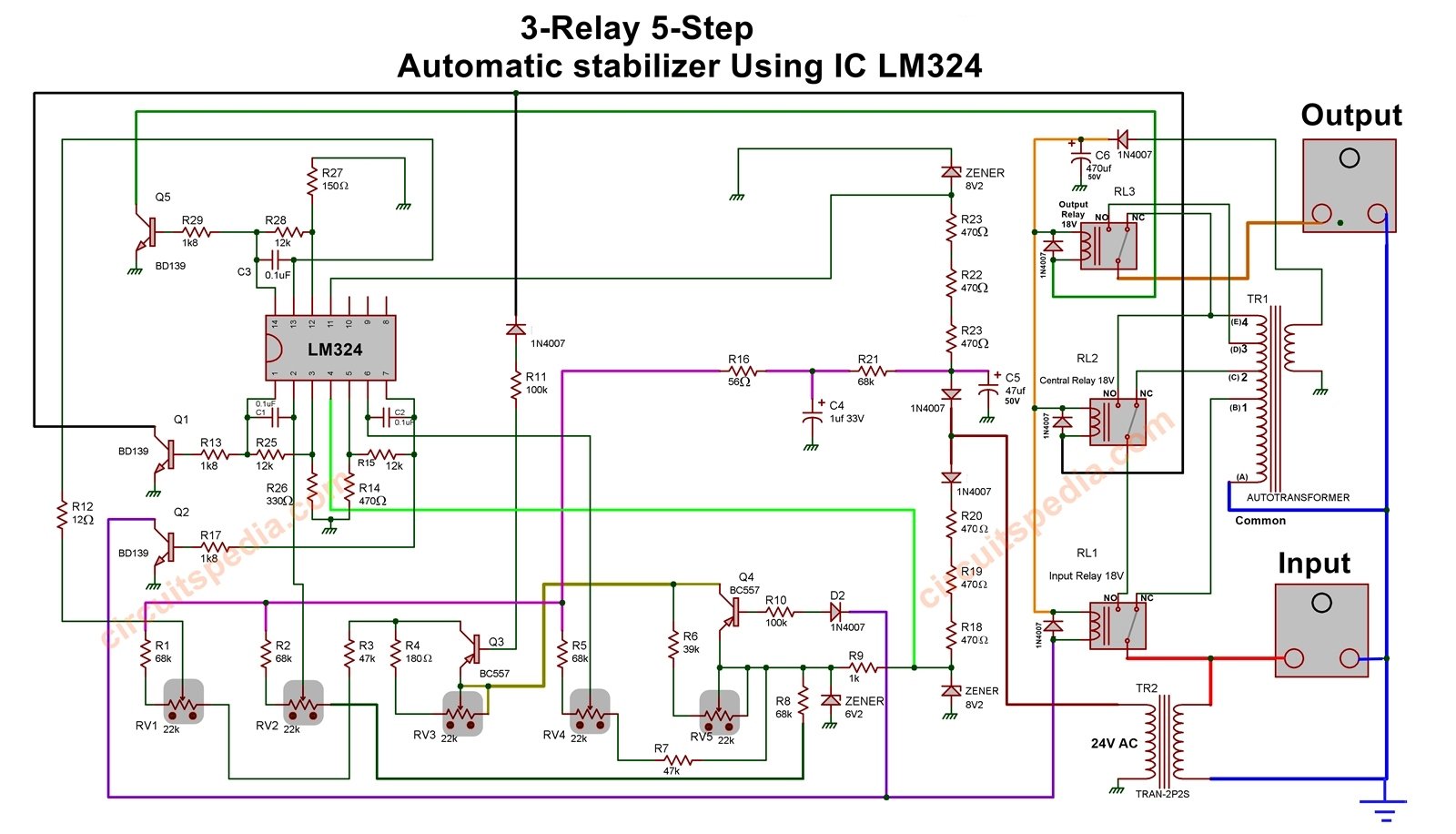 Related Post