Any DVD player in which Disk Loader is not working or laser lens is not working for detecting optical disk, then you can use this as a plug and play audio and video directly from USB storage. After this changing DVD read the Only USB without other disk options.
If you have an old DVD player with USB function and cassettes are not playing but USB reader is working, then you can convert it in a direct USB plyer. No need of selecting USB from the menu using remote and other extra functions like open and close is disabled for the motor board of the disk loader mechanism. One main advantage of this player is plug and play without any extra menu options. Other features like sound surround, equalizer, video forward-backward, zoom, etc are well working like before.
Connect the USB Pendrive and direct media read from this and no extra loader functions for open and close are worked. You need to change some things in the DVD MPEG card. this is very easy and any can do this.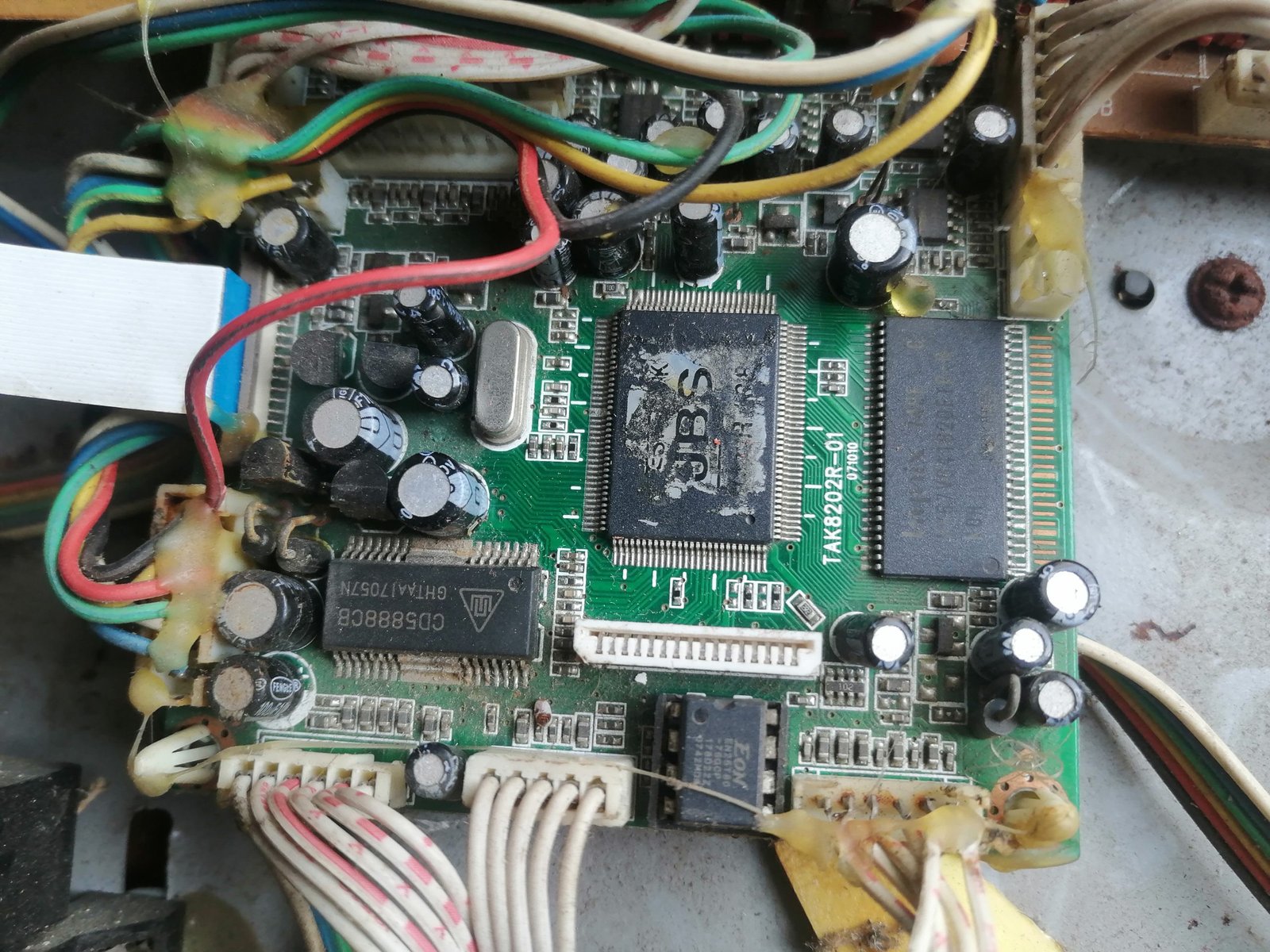 Steps for changing
Step1- Remove the wires connected between the loader to the DVD card and between lens and DVD card. Because you don't need to use loader for open and close and don't need to read the optical disk.
Step 2- open the DVD card and see the backside of this PCB board. You see that there are many connecting points denoted by shortcut codes as given image. You must find that points on the PCB board very carefully.
Step 3- just make the short connection between only given points using soldering iron as an image. All other connections will remain as before.
GND-CLOSE
GND-HOME
5V   –   5V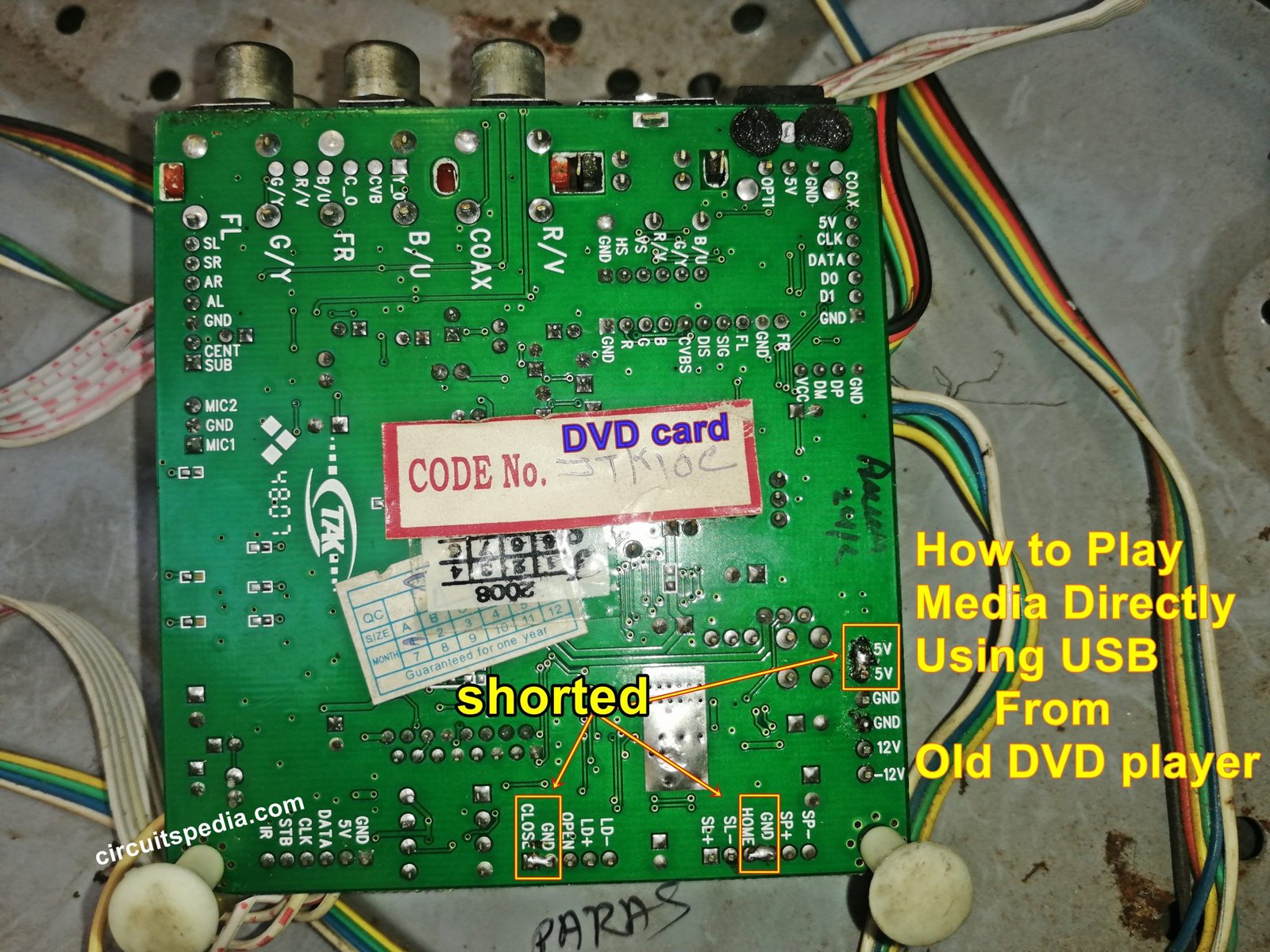 Now plug and play USB audio and video player is ready and you easily play any audio-video and image file on any tv.
I have an old DVD player (2008 model) and I use this as a USB player for video and audio. No need to choose by navigating the option using the remote. When I switch on, DVD read directly data of USB.  Avi format (coded in Xvid) 640 x 580 resolution and Mp3 format audio play very easily. 
If your DVD player is dead then the amplifier board can be used as an amplifier to make a speaker amplifier for home or personal use. This amplifier can be used for playing music or audio from mobile phones or laptop.