Simple Inverter Circuit 
This is a simple DC to AC inverter circuit project to convert a 12V DC battery become 230V AC.  It can be used to power up the electronic devices which require low electrical consumption. For example for home needs to enable light loads (electric bulb, CFL, etc) at the time of electricity failure, smartphone charger, etc.
It is Used Only In Lighting And Power Purpose, Dont use it With Tv, Laptop Because This Output Is not Pure Sinewave AC .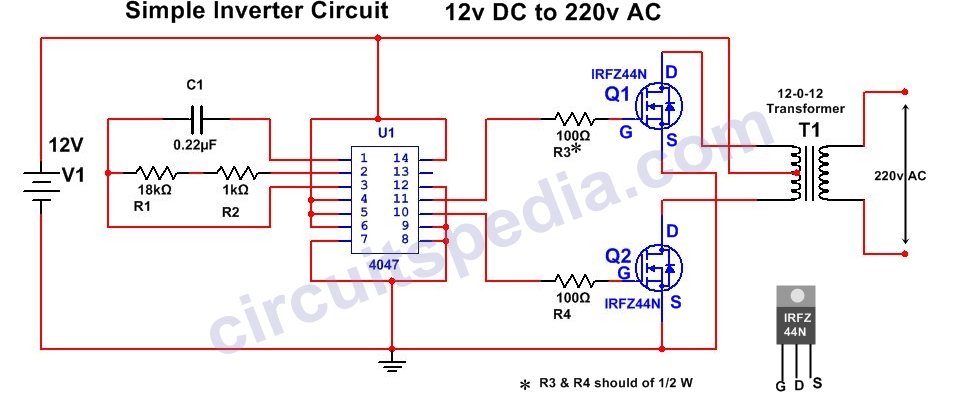 Components
IC CD4047

Resistors (1K, 18K, 100Ω- 0.5W x 2)

Capacitor (0.22µF)

IRFZ44 MOSFET x 2

Step Down Transformer (230V primary 12V-0-12V, 5A secondary)  Transformer connection Inverted
Must Read 500w High Power Homemade Inverter Circuit