Touch Switch For ON and OFF any Appliance, Touch ON Touch OFF Switch 
Working Of Circuit
This Touch Switch is used for ON-OFF any appliance By simple Touch With the finger. ON OFF Touch switch, this is an easy and simple project. You can use any Two metal or wire with a small gap to making touch Point. Touch switch for on and off. Touch on touch off switch for Bulb, Fan Etc.
One TouchPoint is For ON And One Another TouchPoint is for OFF .  One 555 timer is used here for making the touch sensor.
When you Touch The ON point Then the pin no 2 of ic is Triggered by the connection Making between the negative supply and Pin 2 by using the finger. When We touch the ON point then a Connectivity is done and a very less amount of power passes through our body From Negative supply to Pin 2 And then the Output of 555 ic Pin3  is HIGH. NPN transistor is connected to an output of 555 and a relay with the Transistor collector. This transistor is turned ON as output of 555 is HIGH. Relay is activated and connected Load now Switched ON.
When we touch the second Touchpoint. Then Connection is Make between the Positive VCC supply and Pin 6 then The Voltage of pin is Make Higher than Voltage of Pin 2 . And as 555 Properties we know that When the Voltage of Pin 6 is High than the Vth voltage of Pin 2 (Which is for remaining Output HIGH) . Then Output of 555 At pin 3 is LOW. Therefore the Transistor is OFF then the appliance connected with Relay Is also Switch OFF ( Vth=2/3 VCC) .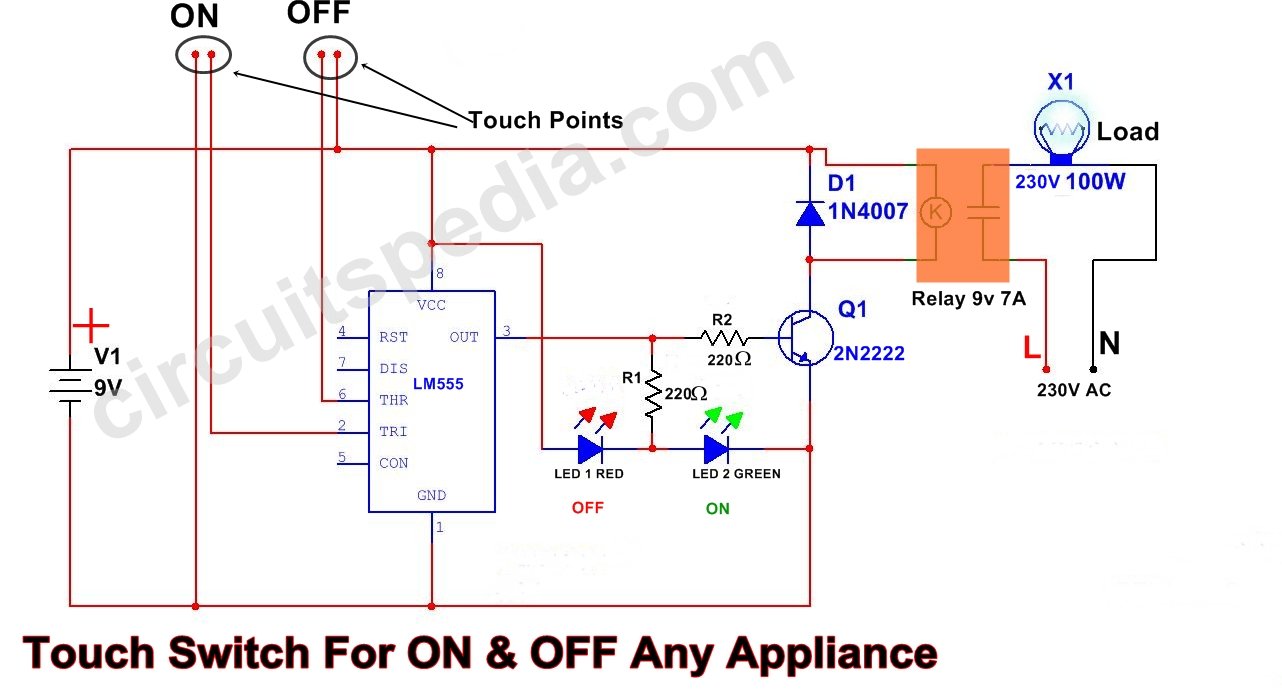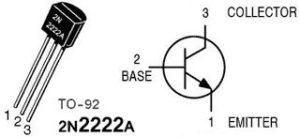 Must Read  Simple Touch on off circuit using one mosfet
Also Read Touch ON OFF Witch Circuit using ONE Touch Plate